Job opportunities
English as a Second Language (ESL) in China
Positions for teaching English as a Second Language in China, are available each year for native speakers of English at CIU Shenyang (CIU American English Center¡¤ Shenyang) inShenyang, North-East China.
Brief Introduction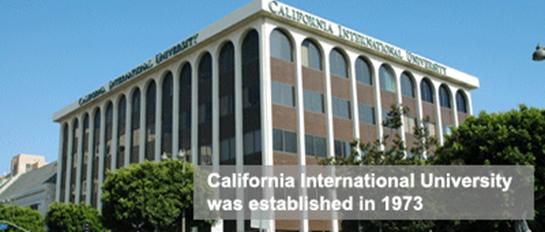 California International University (CIU) was established in 1973 as a liberal arts university for international students. Since that time, the University has provided international students with instruction in English and degree programs in business management and international business.
CIU Shenyang is a branch school of CIU LA, established in June, 2005. Faculty members here are highly qualified, and the majority are native English speakers specializing in certain fields. The courses we offered include ESL from beginner level to advanced level, TOEFL, IELTS, TOEIC, SAT, Teachers¡¯ Training etc. As a result of our staff¡¯s dedication, CIU Shenyang has established a good reputation locally.

| | |
| --- | --- |
| CIU in Shenyang | CIU Lab |
Contract Period: one-year contract (Anytime from 2008 to 2009)
Work Load: 20 teaching hours plus a few office hours if necessary.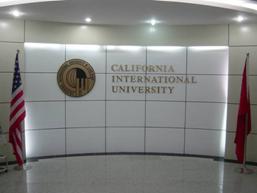 CIU in Shenyang
Qualification Requirements:
1.Native English speaker with at least a Bachelor¡¯s degree and one year of formal teaching experience
2.Between 22-50 years old
Payment Standards for the positions:
Salary to be paid:
1. Ph.D+1year minimum teaching Experience-------8000yuan RMB
2. Master Degree in education+2 years minimum teaching experience/ Ph.D(Less than 1 year teaching Exp)-------- 8000yuan RMB
3. Master Degree in education/related major--------7500yuan RMB
4. Bachelor Degree +Teaching experience (TOEFL /SAT/IELTS)--------7000yuan RMB
All full-time contracts include the following benefits:
-Round -ticket airfare allowance of 10,000RMB upon completion of contract
-Housing Allowance of 1,000 RMB per month
-Application for Work Visa
-Two weeks unpaid vacation per year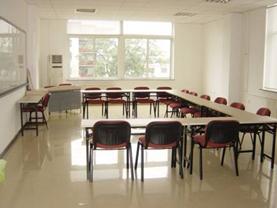 CIU Classroom
To apply:
Application Documents:
Copy of Passport Photo page
Copy of Degree Diplomas
Recommendation Letter from your last Employer
Detailed Health Check Report, if available.



Please send your application materials to the following contract person, either via email or fax:
Ms. Ruth Gao
E-mail: Jessie@anesl.com
Tel : +8610-51663658
Fax: +8610-51663658
Add: CIU American English Center
26 JIA-3, BeiLing Street, HuangGu District, Shenyang, Liaoning, 110032 P.R. China
Website: http://www.ciushenyang.org
¡¡¡¡If you are interested, you could also send your resume,copies of degrees, passport and general photos to E-mail: HR@anesl.com