A SURVEY OF DALIAN JIAOTONG UNIVERSITY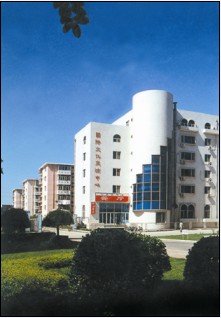 Dalian Jiaotong University, located in the charming costal city Dalian,was founded in 1956. It was formerly administrated by the Ministry of Railway,and in March 2000,it was put under the administration of Liaoning Provincial Government following the policy that universities or colleges be cogoverned by the joint effect of the central and the local government with the latter being the mainadministrative body. And in May, 2004, it was renamed as Dalian Jiaotong University which is the only high school being characterized in traffic and transportation. With 50 years¡¯construction and development, it has been basically established the well basement for its further construction and development as an high level university with strong ability for teaching, high level of scientific research.
Programs and Subjects:
There are 16 schools and departments, 40 undergraduate majors which contain subjects of engineering, management, science£¬liberal arts, economic and law, 19 master degree programs, 2 ph.D programs, 7 Master-of-Engineering programs, 2 Master-of-Teacher programs£¬2key provincial subjects and two post-doctoral mobile research centers.
School system and scale:
The school has taken shape and relied mainly on education of undergraduate course, with actively developing of postgraduate education, Chinese-foreign cooperation education international student education, higher vocational-technical education and adult education. Up to now, the total number of full time students has reached 18,602, including 16,486 undergraduates, 941 postgraduates working for master's degrees and 71 Ph.D. candidates. There are also nearly 3259 students enrolled in Independent Colleges and 6820 students in the adult education programs. In December 2001, Liaoning Province approved the establishment of Liaoning model software institute, which has become one major character of the school. According to the development requirement, DJTU also founded IEN International Institute under the Chinese-foreign joint efforts, Sino-Japanese Friendship Dalian Training Centre and the independent college of Information Engineering Institute. In addition, the State Council approved authorizing master¡¯s degree of engineering, master¡¯s degree of higher education teacher, Master's degree in-service equivalent staff. Moreover, DJTU acts as the continuing education northeast training base of the Ministry of Railways and national software talents international training (Dalian) base.
Teaching and Scientific research:
DJTU constantly gains its high reputation for its rigorous management and its serious academic pursuits. Scientific research and technological development play a greatly important role in the central work of the university, which has its own advantages in more than 20 fields of research and technology such as rolling stock CAD/CAM, urban rail traffic ,overhaul equipment for rolling stock, material design, welding engineering, fine ceramics, continuous extrusion and coating technology, gear drive technology, advanced manufacturing technology, onsite bussing technology and environment protection engineering. In the recent fifteen years, the scientific research funding has been increasing significantly. In 2006, DJTU presided over 3 national 863 programs, the total funding fee amounting to almost 3.15 million Yuan. More than 20 scientific results obtain various rewards and 30 patents are authorized. And 230 disquisitions are embodied by SCI, EI, ISTP. DJTU now has founded 1 engineering research center authorized by the Minister of education, 2 provincial level engineering centers, 4 provincial level key laboratories, 1 municipal level engineering center. Dalian Riel high-tech company of DJTU with independent intellectual property rights has become an important base for personnel training, scientific and technological research.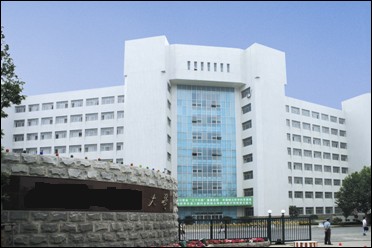 Faculty:
Presently, the university employs 853 full-time faculty including 111 professors, 241 associate professors and 25 doctoral tutors. Among them the ratio of the number of professor and associate professors is more than 70 percent, forming ¡°a good political and professional quality, rational structure, highly efficient and relatively stable teaching force¡±. There are 6 National and provincial level outstanding experts, 1 outstanding expert of Liaoning Province, 2 outstanding experts of Dalian City; 3 outstanding teachers of country, 3 outstanding teachers of Liaoning Province, 3 winners of Liaoning province higher education famous teacher award; 13 teachers enjoying special government allowances from the State Council, 7 teachers receiving Dalian municipal special allowances, 2 provincial young academic leaders, 29 outstanding young backbone teachers, 1 state-level ¡°Bai Qian Wan Talent Project¡± candidate, 25 Liaoning bai-qian level candidates.
In the coming years, DJTU is determined to make great efforts to become one of the top universities in China by striving to enhance and intensify its work in scientific research, management, and teaching.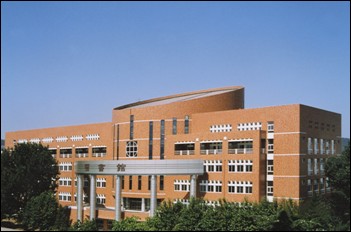 International exchange and cooperation:
The school has been actively carrying out extensive international exchanges and cooperation with 24 academy and educational scientific research institutions from Australia, the United States, Britain, Japan, the Netherlands, Russia and other countries. In April 2006 DJTU signed an inter-school cooperation agreement with Russian Academy of Sciences Siberian branch of solid-state chemistry and chemical mechanical research center and helped constructing "Sino-Russian science and education center of Dalian Jiaotong University". In June 2007 DJTU¡¡signed with Singapore Rodrigo Engineering Limited to set up Dalian International Training Centre of Rodrigo ? Dalian Jiaotong University. In 2007 a total of 45 foreign experts and teachers from 11 countries have been teaching in DJTU, which has achieved good results. At the same time, school actively develops student abroad education. To the end of 2007£¬ DJTU¡¡has accepted over 1850 foreign students from nearly four countries and regions to study Chinese, which accelerates the process of international communication.
TERMS OF REQUIREMENT £º
Vacancy: 10
Gender: M / F
Age: 25---60
Nationality: America, Britain, Canada, Australia, Ireland, New Zealand, and Japan, etc.
Degree: Bachelor degree, master degree , doctor degree with TESL certificate
Teaching Experience: At least 1 year
Language: English, Japanese
Workload: 14 to 16 teaching hours per week( 50 minutes/ per teaching hour)
Average Class Size: About 35
Subjects of teaching: Oral English/ Japanese, Literature, Writing, Listening, Reading, Intensive Training courses, etc.
Commencement of the contract: in September, 2008
BENEFITS OFFERED £º
Monthly Salary (RMB):
4000-45000RMB for those who obtained a Bachelor Degree;
4500-5000RMB for those who obtained a Master Degree;
5000-5500RMB for those who obtained a Doctorate Degree;
Air fare (RMB): Single air ticket for a half year contract, round-trip tickets for one year or more than one year contract.
Holiday allowance (RMB): 1400 RMB for summer or winter vacation;
Holiday: Summer or winter vacation, New year's Day, the Spring Festival, May Day, National Day and other holidays stipulated by laws and regulations.
Medical Care: local health insurance;
Boarding£ºFree apartment on main campus with a living room, a bedrooms, a kitchen and a bathroom. The room is equipped with furniture, bedding, telephone, television, refrigerator, washing machine, heating and cooling facilities, etc.
CONTACT INFORMATION £º
Contact Person: Cynthia Liu( Liu Xinyan)
Tel: +8610-51663658
Fax: +8610-51663658
E-mail: Jessie@anesl.com
Website: www.djtu.edu.cn
Address: No. 794 Huanghe Road, Shahekou District, Dalian. LiaoningProvince, 116028