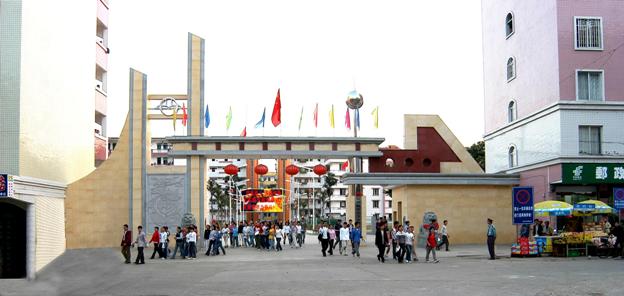 Hezhou University has been upgraded from Wuzhou Normal Teachers¡¯ College. It is a university with more than 60 years of history. The university is a full-time four-year university, approved by Ministry of Education of the People¡¯s Republic of China.

Hezhou University is located in Hezhou City, a new type of eco-tourism business city. This is, situated in the junction of Hunan, Guangdong and Guangxi Province, the foreland of Pearl River Delta.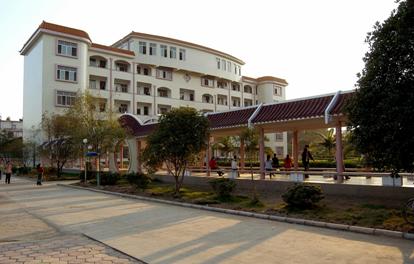 Cultural Corridor
The university comprises two campuses,namely east campus and west campus, which are situated some 1000 metres apart.There are buses go and return between the campuses every 15 minutes.The attractive campus is adorned with a variety of old and beautiful trees.The university is a ¡®garden-style¡¯ development and gets the title of ¡°Green College¡± from Guangxi Zhuang Autonomous Region. The newly-built campus covers 500 acres and has been designed by Shanghai Tongji Urban Planning Design Institute, who suggested the idea of ¡®environmental campus, humane campus and sustainable development campus¡¯.Hezhou University is an ideal place for its many teachers and students to study and live.
Hezhou University has a number of attractive features. Comparing the university with the majority of universities, it surpasses the state standard in a number of aspects. These include the size of its campus area, its dormitory area, the teaching equipment, the library collection and its teaching staff, to name but a few. The university covers 781 acres, with a campus area of 220,000 square metres, The teaching facilities of the university represent an investment of 29.22 million yuan. Alongside Hezhou, the Spanish Government has loaned 4.8 million euros ¨Cabout 50 million yuan (RMB)- for the provision of additional teaching facilities. The university library boasts a collection of some 570,000 volumes and a collection of 150,000 electronic volumes.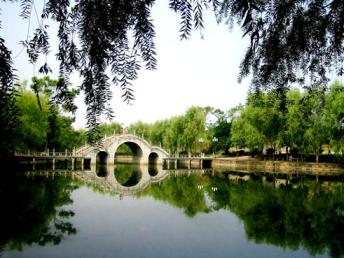 Small West Lake
The university is proud of its outstanding achievement in course construction.In 2007, the university introduces 13 undergraduate majors, including Chinese Language, English,Mathematics and Acta Mathematicae Applicatae, Physics,Chemistry and an Electronic Information Project. In addition, there are 23 three-year majors, including Media Planning and Production, News Gathering and Production, Tourism English, Tourism Management,Electronic Commerce, Mould Design and Manufacturing,Communication Engineering, and Chemical and Pharmaceutical Technology, Computer Applied Information Technology, Internet Technology, Software Technology, Art Design, Envronmental Art and Design, History Education, Preschool Education, Elementary Education(arts), Elementary Education(science),Art Education, Music Education, and Physical Education.These three-year majors include modules such as economics, pedagogy, literature, history, science, technology, and management. Today, the university has more than 6000 full-time students, who come from 20 provinces and autonomous regions across China.


Campus scenery
The university has excellent teaching staff, with 600 staff members, of whom 361 are teachers.Of these, 119 are professors or associate professors, and 106 have doctors or masters degrees. In addition, the university currently employs 4 foreign teachers and 25 professors from other universities. The university regularly sends teachers for refresher courses in the universities of U.S.A, Canada, Australia, and Hongkong. Within mainland China, teachers take similar courses in Beijing and Qinghuang Universities. The rate of taking a refresher course is up to 100%.
Hezhou University centers on teaching and has made great achievements in teaching. Mathematical analysis, teaching methodology for math¡¯s in middle school are accepted as the key courses at the provincial level. A survey of mathematical analysis and training of Chinese teaching skills are listed as the first important textbook project approved and imitated in the 10th five-year plan in Guangxi. The applied electron reform is approved as an experimental subject and an educational reform by the province. Meanwhile, the university devotes itself to scientific research, tries its best to raise the level of our teachers¡¯ scientific research, and takes the road of both teaching and research work. In the past five years, teachers in the university have published over 1500 papers in the academic periodicals, and 47 monographs and teaching materials. 41research projects are hosted and participated in university. Professor Deng Yurong entered into making Modern Chinese Dialectal Dictionary and won the prize, Eastern Guangxi Language and Culture Institute, Educational Science Institute, Math¡¯s Education Institute, Biological Technology Institute Eastern Guangxi Anthropology Institute have been founded; 41 education practice bases, 14 training bases, 3 moral education bases have been set up. The university has reached an agreement with Eastern Guangxi Electric Power Ltd. to support the university, so that a new plat of production, learning and research can be built.


Small South Lake
The university sticks to the people oriented policy and raises the quality of personnel training Roundly students in university have got to best results in Electric Designing Contest, Math¡¯s Modeling Contest, CCTV English Speaking Contest and College Students Sports Meeting(Guangxi).The graduates are welcomed by the employers. In 2006, the employment is more than 85 percent.
In order to quicken the development and construction, the government will invest 0.206 billion yuan from 2006 to 2010. And the second-term construction project will start up soon. The university will make a grate effort to establish itself as an optimum-scale, rational- structure, feature-distinguishing, quality-satisfactory university which has influence and meets the need of the developments of society and economy.
Basic Qualifications for Application
¡¡¡¡¡¡¡¡Vacancy:2
¡¡¡¡¡¡¡¡Age:20-60
¡¡¡¡¡¡¡¡Degree: At least Bachelor
¡¡¡¡¡¡¡¡Specialty: English
¡¡¡¡¡¡¡¡Work Experience:Over 2 years teaching English
¡¡¡¡¡¡¡¡Nationality:Native English speaker,such as British, Canadian, American, Australian, New Zealander
Contract Terms
¡¡¡¡¡¡¡¡Time to teach:One academic year
¡¡¡¡¡¡¡¡Salary:4000 RMB/M
¡¡¡¡¡¡¡¡Start Date:Sep.2008
¡¡¡¡¡¡¡¡Period/week:14 Period/W
¡¡¡¡¡¡¡¡Course:Oral english etc.
¡¡¡¡¡¡¡¡Students' age:18 - 22 years
¡¡¡¡¡¡¡¡Paid Holiday: 70 days
¡¡¡¡¡¡¡¡Apartment: Free apartment with the necessary facilities
¡¡¡¡¡¡¡¡International Airfare:Roundtrip
¡¡¡¡¡¡¡¡Medical Allowance: Provided
¡¡¡¡¡¡¡¡Traveling Allowance:2200 RMB/Year
Contact Info.
¡¡¡¡¡¡¡¡E-mail: Jessie@anesl.com
¡¡¡¡¡¡¡¡Tel:+8610-51663658
¡¡¡¡¡¡¡¡Fax: +8610-51663658 ¡¡¡¡¡¡
The specific location and facilities
Location
Where is the placement located in the province?
Hezhou University is in Babu town, which is part of Hezhou City.Hezhou city governs Zhongshan, Zhaoping and Fuchuan Counties.
Hezhou city is located in the northeastern part of Guangxi, adjoining Hunan in the north and Guangdong in the east.
The main local economy is agriculture and in particular many fruits are cultivated. There is little industry, although there are a number of light industries - china, white cement, papermaking, plywood, a pharmaceutical factory and a sugar plant.
Hezhou is mid way between Guangzhou and Guilin. It is located in a picturesque ¡®karst¡¯ landscape region. A river runs through the city. The surrounding countryside is very green, with patchworks of fields, and bamboo and palm trees lining the roads and rivers.
¡®Babu¡¯ means eight stores. There is still evidence of the original shops in Lao Jie, the old street leading up from the university gate. The street has been improved but is evidently protected from over - development. This corner of Hezhou still maintains an atmosphere of real old China.


The stone forest
What is the climate like?
Hezhou has a sub tropical monsoon climate. Summer is long and hot with temperature that could reach 34 degrees Celsius. Winter is short and the lowest temperature could be 1 degrees. Snow is rarely seen. But damp and stone building in this part of China hold chill in winter. So it can get very cold inside. Though foreign teacher's flats have air conditioning, but not the classrooms. So warm clothes are necessary.
Annual rainfall in Hezhou is between 1500 to 1900 mm. Rain gear is very important as it rains a lot in spring, and it can be quite cold and damp before the heat of summer arrives. Another useful thing to bring is light summer wear. As textiles and garments are very reasonable nowadays in China, you can always buy what you need locally, if you are of normal size. Otherwise you can get clothes made by local tailors.
What transport links are there to other placements?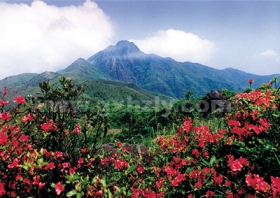 Gupo Mountain
The easiest way to get to Babu is through Guilin, a famous international tourist city in China. There are several express bus services between Guilin and Babu (Hezhou) every day, and it takes 3 hours. Express buses are very punctual, and faster than trains. They are air-conditioned, and do not stop to pick people up. They show movies which often feature Jackie Chan and have English subtitles.
The buses pass through Yangsuo - a beautiful town by a river, which is a well known backpackers' haunt. The bus will stop to let people off there (it is around 3 hours between Babu to Yangshuo) but you cannot get back on an Express bus there to go back to Babu.
Wuzhou is 3 hours away by Express bus, and overnight buses go to Nanning (6 hours) and Guangzhou (6 hours). There are airports in Guilin, Nanning and Guangzhou, from which a variety of domestic and international destinations can be reached. These cities also have rail links with the rest of China.
What health facilities are there?
The University has a clinic for minor ailments, and the hospital is just around the corner.
What about food / shopping / entertainment?
There are markets just outside the University gates selling a variety of fruit and vegetables. The biggest free market in Babu is about 10 minutes' walk away and has a bewildering array of vegetables, meat, spices, beans and other goods. New retails outlets, especially clothes and shoe shops seem to open weekly, with very fashionable reasonably priced clothes for westerners of size 12 (female) and under.
There are two supermarkets near the university, it is about 10 minutes¡¯ walk away. Supermarkets have an excellent range of toiletries and food, such as instant coffee, milk and lots of cooking ingredients. Yogurt is available and milk can be ordered on campus. Cheese is available in milk store.
The town centre is about 10-15 minutes on foot. As the area is flat, walking is easy.
Babu now has two main squares, recently constructed and very impressive. They are a hive of activity in the evenings and at weekends. You can participate in public aerobics morning and evening, stroll round, patronize the food stalls etc.
There are many good Chinese restaurants locally as well as the simple cafes offering basic menus very cheaply. There is one western-style restaurant which is better avoided! The university has three canteens offering meals both at lunchtime and early evening. The food is fresh, tasty and very cheap.
Near the town there is a National Forest Park, which is a popular place for outings. In spring and autumn the students go there for picnics, or to the park on the hill, which is nearer to the town. There are also hot springs near Babu and some more new tourist sights are being developed. It should be very enjoyable to get out into the countryside on a bike and appreciate some of the amazing scenery.
(Can the foreign teachers maintain a vegetarian diet etc?)
There is certainly no problem in being a vegetarian in Babu as a variety of vegetables and fruits are always available, though these vary with seasons.
Accommodation
The accommodation for foreign teachers at Hezhou University is of a high quality.The university will provide rent free accommodation (a flat-- a living room, two bedroom )with hard and soft furnishings and linen. Foreign teachers will not pay for utilities.
Resources including funding, finances, facilities and equipment
The English Department has an office on the 3rd floor of a new block built a few years ago. Classes are held in a variety of buildings. The office has desks and a computer, which can be used by all the teachers in the Department. Each classroom has a TV networked into the general university system. Every teacher in the Department has a tape-recorder, and one will be available for the foreign tearchers.
There are four languages laboratories in the old campus, which includes a DVD, a projector, loudspeaker box and computers.
The university installed three multi-media classrooms a few years ago. These have a console with TV screen, VCD and video player, computer and OHP, all of which could be projected onto the screen at the front of the class.
The English Department
The English Department is a big department in the university. It currently has 44 teachers and approximately 1040 students in 23 classes. 3 are 3-year teacher training classes. 2 are 3-year business English training classes, and 1 is a 3-year travel English training class. 17 undergrade classes. In addition to those, the department has some 160 students in the continuing education program.
Currently, over four years in the university, the students study Intensive Reading, Extensive Reading, Oral English, English Writing, English Teaching & Methodology, Survey of British and America Culture, English Grammar and Phonetics. They also study Translation, Tourism and Foreign Trade English. These are the subjects within the English course, but there are also courses in Psychology, Pedagogy, Computing, Professional Skills and Chinese, which students take in addition to English study. For business English students, they would study Foreign Trade English, Foreign Trade Correspondence, Tourism and Hotel English, Custom Declaration, Protocol and Communications in addition to common English courses and other knowledge based subjects.
Brief Introduction of Hezhou City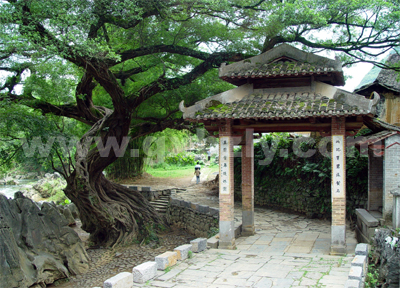 The ancient town of Huangyao
Hezhou City is 520km far from Naning, the capital of Guangxi Zhuang Autonomous Region. It covers Babu District, Zhongshan County, Zhaoping County and Fuchuan Yao Autonomous County. It locates in a place where Guangxi, Guangdong and Hunan provinces meet, with a name of the thoroughfare of three provinces. Hezhou covers an area of 11,855 square kilometers, It has a population of 2,100,000. Apart from the Han nationality, there are 12 national minorities, such as Zhuang, Miao, Yao, Dong and the others living a happy life. It is 325km away from Guangzhou, the capital of Guangdong Province, and Qingyuan City, Zhaoqing City of Guangdong are to the east, Guilin City of Guangxi Province is to the west, Wuzhou City of Guangxi Province is to the south, and Yongzhou of Hunan is to the north.
Hezhou contains abundant mineral resources. There are more than 60 types of ferrous and non-ferrous metals, precious metals and rare metals. Polycrystalline-Silicon is the most productive one among them here. Both its reserves and the quality are the best in China, and it is the only one inspection-free product exporting to Japan. Marble is also abundant .
Hezhou is rich in tourism resources in which mountains, rivers and historic relics add the radiance and the beauty to each other. They are attracting more and more tourists from all around the world every year. There are so many fantastic historic and cultural scenic spots in Hezhou, such as Xiushui No.1 Scholar Village, which is called ¡°Mini Guilin¡±; and many natural landscapes such as the biggest natural oxygen bar in south of China---Gupo Mount State Forest Park, and Luhua Hot Spring. Except that, it also possesses a statue of Kylin with a history more than 2500 years old. Besides, Huangyao ancient town, one of the worth visiting places to foreigners, the famous ancient town in southern China also locates here .
Land and water route transportation is the main transportation in Hezhou. National Highway No.207, No.323 and Provincial Highway No.20031, No20141 and No.20161 all pass through Hezhou, and all Provincial Highway here is built with the high standard. The density of road reaches to 21.36/100 square kilometers. It is the aim in the road construction that all counties ware connected by the second-class state road, and parts of villages and towns were built with asphalt road, furthermore, motor vehicles become the main vehicles for transportation. The expressway from Guilin to Wuzhou, and two under-constructing railway (one from Shantou in Guangdong Province to Kuming in Yunna Province, and the other from Luoyang of Henan Province to Zhanjiang of Guangdong Province) will pass through Hezhou.
The speed of the development is just as that of the construction of roads in Hezhou. At the same time, there¡¯re taking great changes every year, and appearing many chances for the citizens and the person who want to invest here.

Gupo Mountain
As a connection with east and west, and the thoroughfare of three provinces, Hezhou has great potential for development. Hezhou seems all its trades flourishing with obvious advantages in future. The new structure in communication in Hezhou will speed up the pace for merging with the ¡°Pearl River Delta Economic Circle¡±, uplift the capability of import and export of human resources, materials, and information. The prospect for Hezhou becomes the modern center of logistics at the point where the east meets the west, the central city in the region where three provinces meet, and the reception base for transfer of industries from the east is bright and broad.
Reading of the antique town, walks into the newly arisen Hezhou
According to the request of the society and middle-class family society that the establishment socialism harmonize, the gorvernment of Hezhou rely on the advantage of district to integrate resources,extend to open, availably promote society economy of gradually prosperity.
In the last few years, according to the strategy of ¡°five industries raise also,five dragons go out to sea¡±,the gorvernment of Hezhou have praised economic development level and improved investment environment,through effort,various industries development foreground is good,economy prosperity and society progress,the city and county¡¯s construction have a brand-new look.
Around the tour industry development way of thinking of ¡°promote the file time,create the brand and promote sales,speed development¡±,perfected some tours exquisite article beauty spot,integrated some essences tour route,and aggressive developed the production of handcraft of tour and agricultures of make sight-seeing trip.In 2004.total visitor in and outside 2.24 millions people,the tour income 940,000,000 yuan,inbound visitor only next to Guilin.Hezhou city have become a well-known city of trade and tourism in Guangxi.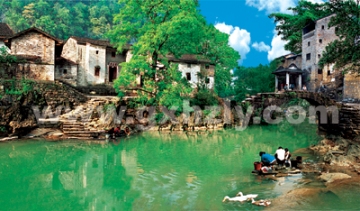 The ancient town of Huangyao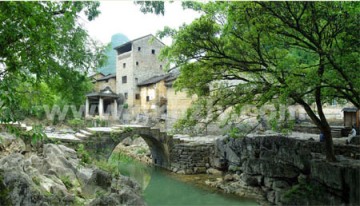 The ancient town of Huangyao
A Dreamlike Home¡ªThe Ancient Town of Hunagyao
The ancient town of Huangyao is located in the down reaches of Li River in GuiLin, Guangxi Province and is over 100km to Guilin city. Dating back to the year of Kaibao (an emperor¡¯s title of song Dynasty), namely, the year of 972.A.D, it has boasted a history of 1034 years so far. In the ancient town, there are over 300 houses of Ming and Qing Dynasties built with blue bricks and black ties, flying eaves and painted beams that are strongly full of the architectural styles of the south of Qin Mountain. Ancient streets of the town were built in a layout of jiugong(Nine Palaces) and Bagua(the Eight Diagrams).A main street stretches eight winding lanes like a huge labyrinth and all streets, large or small, were paved with blue slab-stones resembling a dancing blue dragon.
Sanjiang River surrounds along the foot of Qing Hill and passes the town from three different directions. In the town, there are many buildings along the river¡¯ s bank that form a unique and splendid scene of ¡°small bridges above streams¡±. Its special scenery is different from most of the south¡¯s of Yangtze River that ancient houses, grotesque rocks and small bridges and streams enhance each other¡¯s beauty. It is not a surprise that Cai Cufu, a famous Chinese painter with American nationality, gave the admiration of ¡°an art palace integrating nature and human perfectly¡±.Hills surrounded by rivers, bridges above rivers, pavilions ahead bridges, couplets on pavilions and plaques with couplets, all these is a good proof that the people of Huangyao have made outstanding achievements in building a living environment and have formed a good custom of respecting study, manners and music.
With the development of tourism and the improvement of transportion, the town is growingly known to the public. And more and more visitors are attracted by it. Thus, Huangyao Town has become¡°the most valuable ancient town to tourists¡±, ¡°one of fifty worthiest to visit places to foreigners¡±.
Crasp the Ke-Jia great kindness Interprets dream the charming Hezhou
Round the house to step the song but go at Ke-Jia
The Hakkanese is a special community, in order to avoid the war,at the very early ages when they came to the far wild ground use their intelligent wisdom and ability,hard-working braveness.Openned up this land and created their special culture and art on this land.
Experience closely the Yao-country romantic feeling Pour feeling into the colorful of Hezhou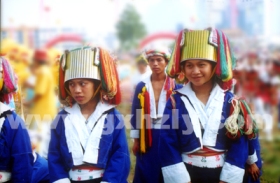 Yao nationality
Yao nationality is good at both singing and dancing and hot liver hospitality. Aunually the Yao clan¡¯s Pan-king festival of lunar calendar November,the Yao clan¡¯s man,woman and children sing songs and dance to celebrate the plentiful year and praise the Pan-king.The strong festival atmosphere not only draws on the Xiang(Hunan province), Yue(Guangdong province) and Gui(Guangxi province), three provinces to count 100,000 afferbirths of Yao to attend,but also drew on numerous living abroad Yao clan¡¯s compatriot to swarm about there.
South part biggest and natural oxygen bar-Gupo mountains forest park of country
The Gupo Mountain park in Hezhou city is a park at provincial lerel, which was approved for establishment Guangxi Forestry Department in December 1992.Hezhou city is situated in the boader area which is a bub of communications, connectiog Hunan, Guangxi and Guangdong. Gupo mountain park is on a high and steep mountain(the highest one in Hezhou)with dense forest of many vavie ties(mainly promary and secondary broadlesf trees)and lot of waterfall. It possesses diversified beautiful scencry, and moderate climte, and contents high concentration of anions. The hot spring containing high ninerals in the park is also a rare resource of tourism, There more than 40 scenic spots in the park. The Gupo Mountain park under construction will fully utilize and develop the forest resoures and it will be a comprehensive park involving tourism recuperation education and research, It will become a beautiful tourist scence in northeast GuangXi.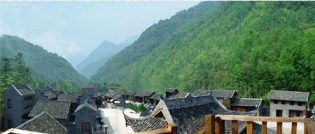 Gupo Mountain
Water round mountain clouds and mist curl up sweet and pleasing-Hezhou Hot Spring
The hot springs view area situated at Lu-Hua village Yellow-farmland town in Hezhou,being apart from 16km of downtown, 2km of the Jade stone forest,8km of the Gupo mountains forest park of country.cover 700 of area, the mean temperature:65¡£C,water discharge:150t/h,imply 10 kinds of to the human bodies healthful little chemical element and mineral qualities.The Hezhou¡¯s hot springs view area owns the hot springs area,hotel,restaurant, rivulet waterfall area. Gather the food,live,tour and bath for the integral whole, which is a tour ,meeting,leisure divine spot that spend a holiday. The vogue live,the leisure enjoys to wait you to the hot springs.
The stone forest


The stone forest
The stone woodland area already has the tin mine for thousand years since Sung Dynasty,the strange mountain is outstanding,the staiagmite stone pillar constitute the stone slof funnel, a pit ground sew, thousand years camel , air corridor, a glimmer of sky¡­¡­. The magnificent view,was been called the myth world that the nature¡¯s work builds to turn by the people,the masterpiece of the great universe extremely skillful.
Take a look at the stone-forest from the distant place,if a natural mural,neigh boring district takes a look at the waterfalls flowing,small river of pavilions and terraces accept the eye bottom to the utmost ,ascend high but hope,if Han Xin counting soldier,the vehemence is booming.Wear the shuttle among the stone path if become fascinated the temple,sometimes boundless as the sea and sky,sometimes mysterious unfathomable, in the interval green covers with to hang,green three from the cluster.A glimmer of sky.
World-class wonder in cave---The purple clouds cape
The purple clouds cape is at the fairy hills Li-Mu village E-Tang town in Hezhou,being apart from 4km of city center,is a bright pearl that the tour rises,Get because rain leads the it is clear now,the entrance to cave auspicious atmosphere curl up,the cave studio scene with the result that concentration, the scenery is perfect,the rock appearance in every shapes,the species is numerous, faintly discernable underground river,different waterfalls of sizes,near more than 30s of the special features beauty spot,especially south-sea Guan-Yin the view sound view is lifelike,be rated as:the world dissolves the cave spectacular sight.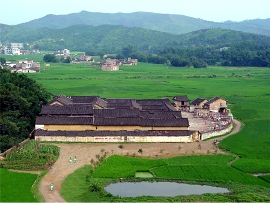 The Hakka roundhouse
The Hakka roundhouse
The Hakka roundhouse is built on the last years of the Qing Qianlong period,be apart from now for more than 200 years. Cover the area more than 30 acres,is divided into the south,north two,be apart from 300 meters mutually,present the Cape power,south three horizontal six lines,eight of hall ,10 of courtyard,set of rooms 94;north four horizontal six lines, 9 of hall, 10 of courtyard,132 of set of set of rooms.
Whole the roundhouse building is a symmetry structure of square,the wall and the external worlds of the on all sides 3 meters high be separated,house,hall,the building well layout is reasonable,the formation integral whole,hall and gallery mutually,returns to fold to turn,top and bottom mutually,eaves,curving corridor,screen,on the pillar the dragon carved painting phonenix,sumptuous,is the typical Hakka building culture of art crystallize,there is the good reputation of Chiang-Nan museum palace.
Ancient lingering charm color joss-stick
A spreaded all over Qin¡¯s brick and Han¡¯s tile, crossing the old city of more than 2,000 years history river,is the vision that Qin Shi emperor or Han-Wu emperor must pay attention to specially regardless.With which YueFei¡¢Jian Wan-Li¡¢Pan Ren-Mei¡¢Wen Tian-Xiang¡­¡­..many historical legendary figure had the predestination.
Three provinces Xiang(Hunan province)¡¢Yue(Guangdong province)¡¢Gui(Guangxi province) want to look forward to¡­¡­has the flat panel of the rock street that is fine and simple.the style tower that write to the extension of the sky,special and whole nation of Nan-Han¡¯s city wall¡­¡­,so she is unique national keep scape protected unit in Hezhou city.
¡¡¡¡If you are interested, you could also send your resume,copies of degrees, passport and general photos to
E-mail:HR@anesl.com