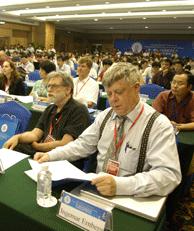 Founded in 1978, This University was the first graduate school in China with the ratification of the State Council. Backed by more than 100 institutes of the CAS, which are located in more than 20 cities throughout China, This University is headquartered in Beijing with 4 campuses, and 5 branches in Shanghai, Chengdu, Wuhan, Guangzhou and Lanzhou.
This University graduated China's first doctoral student in science, first doctoral student in engineering, first female doctoral student and the first student with double doctoral degrees in China. On the 20th anniversary of This University in 1998, Chinese President Jiang Zemin wrote this inscription for the University: "Revitalizing China through science and education, and emphasizing the cultivation and nurturing of talented people." By 2004, 50,000 graduate students had graduated from This University, among whom are nearly 20,000 PhD students.
This University offers programs in nine major academic fields: science, engineering, agriculture, medicine, philosophy, economics, literature, education and management science. The university is authorized to grant advanced degrees in 26 primary academic disciplines which include Masters degree conferring rights in 130 secondary disciplines, and Doctoral degree conferring rights in 114 secondary disciplines.
This University faculty is composed of over 300 members of the Chinese Academy of Sciences and/or the Chinese Academy of Engineering, and over 6000 academic supervisors. This University emphasizes an international perspective and open education. This University often invites leading international scientists and scholars to teach and give lectures or seminars. These cutting edge lectures and seminars, together with various specialized education programs designed to enhance students' knowledge in the fields of social sciences and humanities, art and aesthetics, widen students' vision and stimulate their academic thinking.
This University has substantial research depth in such disciplines, as mathematics, physics, chemistry, astronomy, geology, biology, mechanics, material science, energy science, electronic information, automation, computer science and technology, and biological engineering. This University will continue to develop applied disciplines, interdisciplinary fields, and humanities and social sciences, while maintaining its core research fields.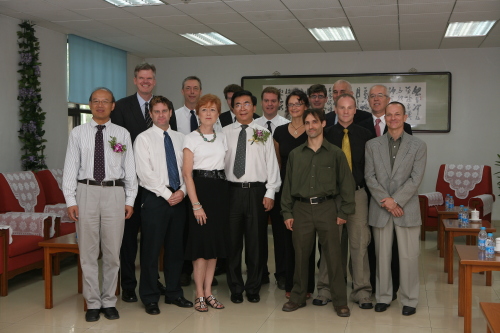 This University scientists are involved in many internationally respected research projects. At various CAS institutes, there are 3 national laboratories, 55 state key laboratories, 70 CAS key laboratories and 27 R&D Centers for technology. There are state-of-the-art research facilities at these institutes. The strong research environment enables This University to graduate students acquire solid basic knowledge scientific insight and creative thinking. They also develop the capacity for realistic analysis, vigorous empirical investigation, collaborative work, and a creative spirit.
This University offers "General Scholarships for Graduate Students", "CAS Scholarships", "CAS President Scholarships" and various other sponsored scholarships. The financial aid system of "research assistantship", "administration assistantship" and "teaching assistantship" is employed by This University.
At present, with an annual enrolment of more than 10,000 graduate students, This University has over 30,000 continuing student researchers, among whom 51% are PhD students.
This University offers programs for international students and students from Hong Kong, Macao and Taiwan. It also provides financial aid for these students through the "This University International Students Scholarship" and the "This University Scholarship for students from Hong Kong, Macao and Taiwan". In addition, This University carefully follows the development trends in international education, particularly in international science and technology. The university carries out wide exchanges and collaboration with well-known universities, research institutions, and multinational corporations in China and overseas. As a result, various bilateral exchange and cooperation relations with these institutions have been established.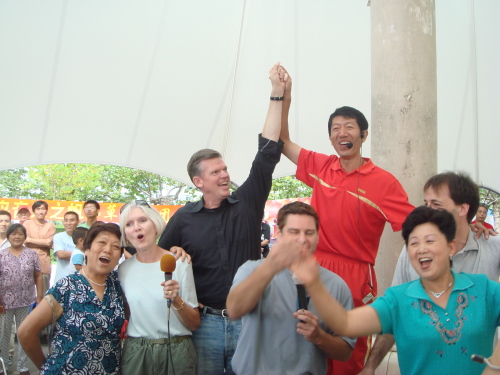 This University values the spirit of truth seeking, enterprise, open-mindedness, practicality, ingenuity and creativity. Dedicating ourselves to exploring science and technology, we wish to make our contribution to the advancement of world civilization and to the overall development of humankind.