A Brief Introduction to This University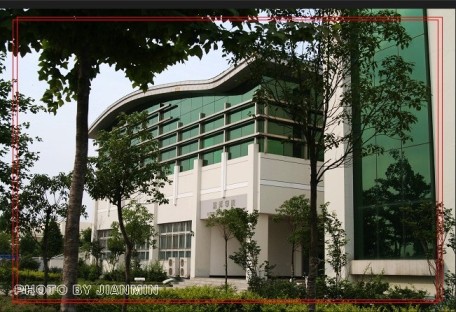 ThisUniversity is a state-owned full-time comprehensive university established upon the approval of Education Ministry. With 32 years school-running history, it is a multi-discipline university including seven major disciplines: technology, pure science, agriculture, management science, economics, human studies and other social sciences.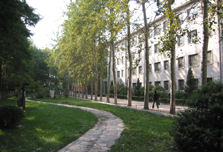 ThisUniversity is seated in Zhumadian, a city of central-south Henan Province, with plenty of rain, mild climate, good natural environment and convenient transport with Beijing-Guangzhou line, Beijing-Zhuhai Expressway, State Routes No.106 and 107 going through the zone as well as a provincial highways and county roads crisscrossing the whole district. Within the district, there are many places of interests and historic sites like Chaya Mountain, Boshan Reservoir, Nanhai temple. LongMen Caves in Luoyang, the famous Shaolin Temple and ancient capital city, Kaifeng are only 3 hours by train. The Xinzheng International Airport, is only 2 hours driving from here.
The university is honored as Garden Style Campus with a title of "Henan Civilized University" awarded by the Government of Henan Province. Tens of years school-running experience and deep learning accumulation lay solid foundation for the teaching and learning and guarantee for teachers to do researches, for students to study and live.
The university has an area of 2087 mu and the floor space occupies 200,000 square meters.It not only has modern classroom buildings, laboratory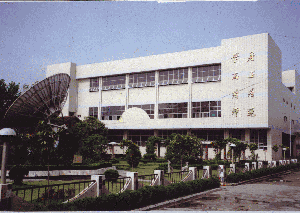 buildings, library, art building, gymnasium and other teaching and learning facilities, but also dining-rooms, apartments, supermarket, students activity center and other living facilities.
ThisUniversity offers 32 specialties: civil engineering, architecture, road and bridge, electronics science and technology, computer science and technology, informational engineering, mathematics and applied mathematics, physics, chemistry, Chinese language and literature, history, journalism, English, marketing, accounting, music, fine arts, art design, chemical arts and crafts, modern education technology, tourism and hotel management, engineering management, real estate management, gym, gardening technology, and environmental monitor. There are lots of professors and associate professors, master instructors and doctor instructors among 983 full-time staff members. Of the faculty, many have master's degree and doctor's degree; some have been awarded excellent provincial experts, back-bone teachers, top-notch personnel and trans-century young technological personnel. The University also invites many well-known experts, scholars and part-time professors. Some of them are academicians of China Academy of Science.
ThisUniversity pays attention to the combination of scientific research, teaching and learning practice and industrial development, forms several scientific research groups, such as mathematics, coordination chemistry, Tianzhong Historic and Cultural Research, and Modern Chinese Language Research.
The university has established school factories and bases for students to practice their book learning, and an architectural engineering design institute to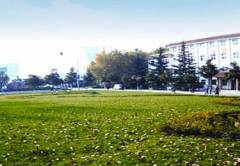 coordinate teaching and learning, scientific research and industrial development. In the recent 3 years, the faculties of ThisUniversity have published 274 monographs and over 2,500 theses. ThisUniversity Journal has been evaluated as national excellent journal.
In the long school-running practice, ThisUniversity persists incorrect direction, orienting modernization, facing the world, looking to the future, aiming at economic and social development, and in the guiding principle of "putting students education first, developing the university by quality, winning by unique features", continuously deepens the reform of education, teaching and learning, strengthens internal quality management.
Graduates from ThisUniversity are in various areas of China and the world. The quality of them has acquired high appraisal by their work units and all walks of life.
The college has been recruiting foreign teachers since 1990. We have rich experience to provide nice environment for our foreign teachers. Now there are half dozens of foreign teachers are working here. ThisUniversity is now in the fast step of developing, stably enlarges its scale under the precondition of guaranteeing quality. The university pays attention to the social and economic benefits under the precondition of optimizing disciplinary structure and it cooperates with the foreign universities in the main developed countries in training of undergraduates and postgraduates, while guaranteeing extensive cooperation with home well-known universities in teaching, learning and scientific research.
If you are interested, please send your Necessary Documents such as resume,copies of degrees, passport and general photos to E-mail: HR@anesl.com